Home Cleaning Tips on How to Clean Mould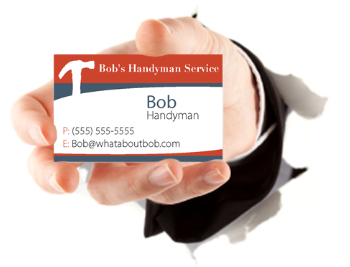 By doing thorough home cleaning, you create a place that is comfortable and inviting. It is more enjoyable to spend time with family and friends in a clean, well-organized house. One of the great deterrents to a clean house and particularly a clean bathroom is mould and mildew that form as a result of high humidity.
When you learn about the contributing factors to the growth of mould and mildew and use a few home cleaning tips on how to prevent their development, you can feel more confident about your ability to keep the place pristine and presentable to your guests.
Mould and mildew are two different types of fungus that grow best in a certain type of environment. They are most prone to form in areas that have high humidity or are damp. They also grow well in warm and dark environments and places that don't have good ventilation or air flow. As a consequence the bathroom and underneath the kitchen sink are great places for the development of mode and mildew, especially a bathroom that isn't well ventilated during and after a shower or bath.
Mould and mildew are fairly easy for the common person to identify. Mould is often black, green, red, or blue whereas mildew is usually white or grey in colour. Both of them are able to grow on a variety of surfaces such as fabric, wood, sheetrock, paper, and tile. If they become particularly concentrated they start to create a musty or sour odour.
The first thing to do once mould and mildew have started to form in your bathroom is to perform a thorough home cleaning. Most cleaning products will do a great job of this so you can choose a favourite and scrub away until all mould and mildew is gone.
After you have removed the troublesome mould and mildew from your bathroom, it is time to begin prevention of the formation of future problems. You may be surprised to find that a few simple techniques can greatly reduce the time it takes to perform home cleaning. First, turn on the bathroom fan or open a window to clear steam as quickly as possible. Keep the lights on in the bathroom. The growth of mould and mildew is inhibited in areas that are well lit. You may also want to use a spray to eliminate any mould or mildew that may form after a shower or bath. There are a number of sprays that are commercially sold or you can make your own by combining bleach and water.
Home cleaning can be time consuming, but you can reduce the amount of necessary work by using a few easy tips to prevent the formation of mould and mildew. Alternatively, you can free up even more time by hiring a cleaning agency that supplies regular home cleaners on a daily, weekly or monthly basis. This will ensure that your house is immaculate and free of fungus and harmful bacteria, therefore making it a much healthier environment for your family.
Copyright @ MillaG5 Ltd